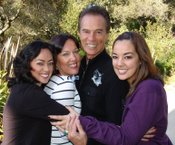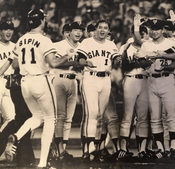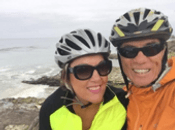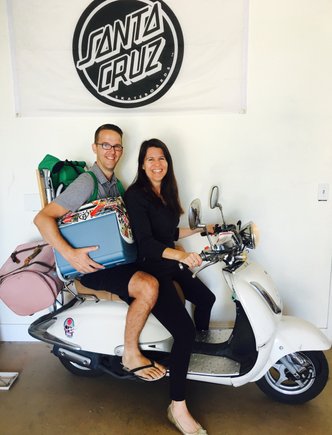 John and Gizelle Sipin
John and I have been selling real estate together and negotiating for our clients in the Santa Cruz County Community for the past 30 years. Our success comes from our commitment to our unique and special clients. We understand our fiduciary responsibilities to the transaction and believe that's just the beginning. John and I strive to create clients for life through our dedication. Life is short and business is business; we believe that real estate is really about building trusting relationships, treating and advising our clients like family.
John and I have been a team for 37 years; we were married in 1979 and lived in Tokyo Japan for the first two years of our marriage. John was a professional baseball player for the Tokyo Yomiuri Giants. While in Japan we started our real estate business building apartments as investors during the 70's when Japan's economy was strong. After a 15 year career, playing in the States and then being one of the most successful foreign ball players in Japan as a five time All Star and earning two Golden Gloves, we moved back home to Santa Cruz County. We started a family and began our residential real estate business.
With deep roots and four generations of family here, our love of this community is strong. We have worked hard and established ourselves as top agents by focusing on our clients and putting them first. There's no substitution for hard work or our years of experience selling homes in every kind of market. John and I have focused our attention on negotiation because we see how common it is for money to either be left on the table or given away in transactions. We believe that clients hire us to give them honest supported information while always protecting their money.
Gizelle and John Sipin
Sereno Group
720 Front Street
Santa Cruz CA 95060
TEL: 831.212.9800
EMAIL: gizelle@serenogroup.com
Gizelle CalBRE #01029806
John CalBRE #01029805
"John and Gizelle were extremely knowledgeable, professional and patient with the sale of our home. We could not have asked for a better team to represent us in the sale of our home and purchase of our new place!"
"Gizelle and John were our Real Estate Professionals 24 years ago when we bought our home on West Cliff Drive. And then they helped us sell that same home this last spring for a great profit! A year ago, they guided us through a remodel of our family room, advising us as to what would add value to our home's sale price..."
"Working with Gizelle was by far the most pleasant professional relationship I've ever had. Not only was she extremely savvy, thorough, and professional, but she is such a pleasant person to be around, especially when doing something as personal as buying a home. You would be hard pressed to find a better agent than Gizelle."
"Gizelle is amazing... absolutely amazing! Her knowledge of the local market and agents was incredibly valuable. She knew every agent we saw at open houses, and was able to call upon those relationships when it mattered most... during negotiations. Gizelle delivered on everything she promised and exceeded our expectations in every way. Her advice was helpful and her personality was calming in a stressful time. She was always available when we needed her. In the end, we got the home of our dreams and we owe it all to Gizelle. Thank you so much!"
"John and Gizelle have assisted us with five real estate transactions in the Santa Cruz area in the past 8 years and they were a phenomenal help to us. They know all the neighborhoods including neighborhood "feel" and microclimate. When we had questions they got back to us immediately. They handled our transactions very professionally and were able to negotiate each sale and purchase to our upmost satisfaction. They are very friendly and easy to work with and we now consider them dear friends. I highly recommend John and Gizelle."